Cancun Mexico is Voted In the top 25 beach destinations in the world. Cancun Mexico, a Mexican city on the Yucatan Peninsula bordering the Caribbean Sea, is known for its beaches, numerous resorts, and energetic nightlife. It's composed of 2 distinct areas: the more traditional downtown area, El Centro, and Zona Hotelera, a long, beachfront strip of high-rise hotels, nightclubs, shops, and restaurants. Cancun is also a popular destination for students during college's spring break period.
Cancun Mexico Map
Cancun is located in the eastern Mexican state of Quintana Roo on the Yucatan Peninsula. It is just south of the Strait of Yucatan that divides the Mexican Gulf and the Caribbean Sea. At the other side of the Strait of Yucatan, about 400 miles from the State of Quintana Roo is Cuba.
Cancun Mexico Weather
How is the weather is Cancun and when should you travel?
Choosing the best time to visit Cancun depends on two things, the weather or the price. The weather year-round is mostly sunny and balmy, but it can be hot and humid in the summer and the often tropical storms bring extended rainfall or worse. On the flip side, travel prices are cheaper in summer for airfare and hotel accommodations. If peace and quiet are the kind of Cancun holiday you are wanting to take, then there are certain weeks of the year to steer clear of Cancun.
Spring and Summer
April's daytime temps in the low 80s rise to a steamy high in the 90s in July and August. The humidity also gets higher, and the summer rainfall comes in hard, short-lived afternoon thunderstorms. The monthly average rain fall for April is around 2 inches, doubles in May, and doubles again to 8 inches or more in June. Rainfall amounts fall off in July and August, while the humidity stays high. Hot Summer temps last into September and October which are the two wettest months of the year, with a monthly average of 9 inches.
Fall and Winter
The weather is mostly calm from November to April. Daytime highs average from the mid-80s and lows in the mid-60s.  Cold enough for a sweater or jacket when the occasional Norte Moves across the region. The norte, or cold front, will bring a cool wind to the area. Often these cold fronts will bring a cold rain,  but the tropical weather quickly resumes and it's back to shorts and t-shirts.
Hurricane Season
The Atlantic hurricane season runs from June to November, This region can experience some of the planets most violent storms. Newedentravel recommends you do not travel to Cancun during these months. Unless of course you are a thrill seeker and are willing to get caught in a hurricane. Check the hurricane forecast for the region before heading on vacation and consider canceling plans if a storm is threatening.
Seasonal Prices
High Season is from late November to about the first week in March in Cancun, Mexico. Prices for flights to Cancun and hotel accommodations in Cancun will be the highest mid-December to after the first or second week in January, Christmas and New Year. Prices are lowest during the months of May through November. September and October statistically have the lowest travel prices as they are the months with the most rain.  We found the best times for comfortable weather and some great travel prices are early December and April. But, if Easter is in April you can expect to see prices for hotels and flights a little higher as the Holy week is an important Mexican Holiday and many will travel to Cancun during this time. Also, as with traveling to most locations, mid week hotel bookings and airline tickets are going to be lower.
Crowds in Cancun
Everyone knows how popular Cancun is for Spring Breakers. This event occurs each year during mid-February to early April. So if you want to avoid the party crowd or be part of the party then you now know when spring break in Cancun is. Carnival or pre-lent celebrations happen from February to March and then into the Easter Holiday. August is a traditional time for the Mexican population to take their yearly holiday so expect the area to be a little more crowded during this time as well.
Things to do in Cancun Mexico
The best Cancun attraction is the Caribbean Sea with its beautiful white-sand beaches and turquoise waters. With so many things to do, we could never list them all here. But what we will do is give you some great ideas for things to do in Cancun Mexico.
BullFights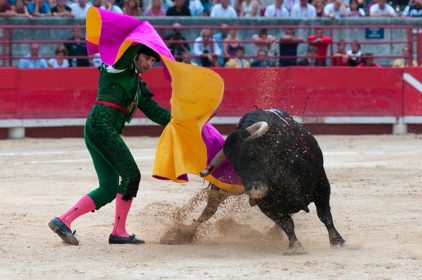 Downtown Cancun has a small bullring, Plaza de Toros, near the north end of Boulevard Kukulkan. Bullfights take place every Wednesday at 3:30 pm.Introduced to Mexico by the Spanish viceroys, bullfighting is now as much a part of Mexican culture as tequila. Don't miss it!
Boating Excursions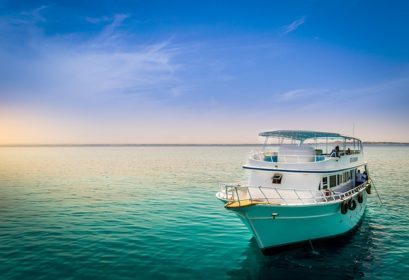 Pleasure boat cruises to the Nichupte lagoon, Isla Mujeres, Contoy Island, and other destinations are available every day from Cancun. Modern motor yachts, catamarans, and even old-time sloops take tourists across crystal-clear waters. Some tours include a snorkeling stop at ecological parks, continental breakfast, lunch, and a shopping tour. Sunset and night cruises go to the beaches of Isla Mujeres or feature pirate or Caribbean shows and usually include a Mexican buffet dinner and open bar.
Diving and Snorkeling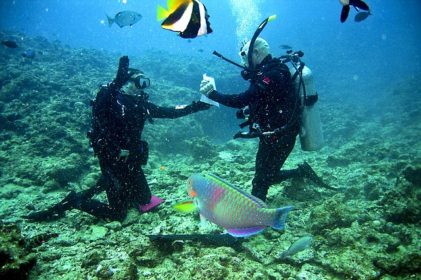 Cancun has become one of the most important diving destinations in the world. Do not miss the chance to take advantage of one of the many options available to practice this wonderful activity. You can visit impressive coral reefs in the open sea or explore underwater caverns and cenotes. This is simply an amazing experience.
In the Mexican Caribbean, you will find the Mayan Barrier Reef, which is the second largest reef in the world. In the northern part of Punta Cancun, you can visit the Banderas and El Bajito coral reefs and, if you are already an experienced scuba diver, we recommend that you visit the San Miguel and Aristos reefs on the east side.
Golf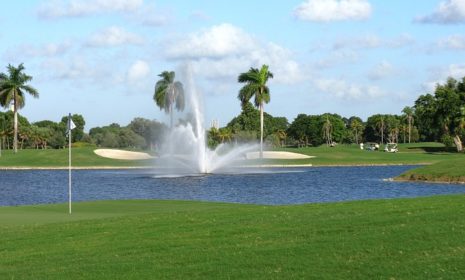 Cancun is a golfer's paradise, featuring first-class golf courses designed by experts like Jack Nicklaus, Robert Trent Jr., and Greg Norman. Get ready to play a most exciting round, with the natural, wondrous beauty of the Caribbean Sea as a backdrop.
Nightlife, Night Clubs and Bars in Cancun
Cancun is famous the world over for its nightclubs. It is said that Cancun has something for everyone, and this is especially true after dark. While several splashy discos dominate the scene, most resort hotels offer live lobby music as well.
Coco Bongo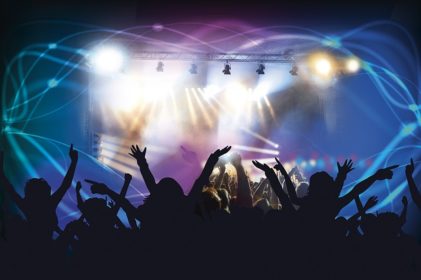 Located right in the heart of Cancun's Hotel Zone, Coco Bongo is one of the hottest clubs in the area. What makes this nightclub so popular are the spectacular, wild shows that they put on, each and every night!
Hip hop, dance, trance, pop and the unforgettable greatest hits from the 70's and 80's are mixed by the best DJ's in town while every now and there is a pause while the acrobats fly from one side of the club to the other, circus acts perform on the stage, or a group of professional dancers do a tribute to disco music. CocoBongo has state of the art audio and video equipment and also features confetti explosions, balloons, and foam parties every now and then. One thing is for sure, the action never stops during a night at Coco Bongo!
Senor Frog's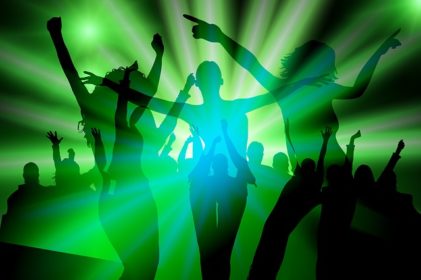 Senor Frogs, in the Cancun Hotel Zone, has two different sides to it. During the daytime it is a fun tropical restaurant serving delicious hamburgers and other fast food, then in the evening it turns into a place to party where literally anything goes, from dancing the night away on the stage or on the bar while a band plays, to entering exciting contests organized by the animation staff, singing for the crowd, or even flying down a slide that ends in the Nichupte Lagoon!
Cancun Mexico Hotels, Resorts
Cancun Mexico has about 26,000 top-quality hotel rooms. Most of Cancun's major hotels and resorts are located in The Hotel Zone, which is bordered by the turquoise waters of the Caribbean and Nichupte Lagoon. There is a wide choice of hotel accommodations to choose from. The select collection of Cancun Small Hotels, featuring personal service with more privacy, to villas and condominiums, which are great for group vacations. Some rooms offer breathtaking views of the water, while others feature the tranquil scenery of lush tropical gardens.
Popular Cancun hotels Just Booked
Find Your Perfect Cancun Hotel
Cancun Mexico Your Tropical Getaway
Experience White-Sand Beaches Sophisticated Resorts, and Energetic Nightlife
Cancun Mexico Live it to Believe it
Cancun Mexico Live it to Believe It is not just for spring-breakers. Cancun, with its golden beaches and perfect climate, is the premier coastal destination in Mexico. And while there is certainly a 365-day party available for those seeking the ultimate party scene, resorts cater well to families and to those seeking solitude. This Yucatan paradise is also the gateway to the ruins of Tulum and Chichén Itzá. Cancun Mexico is World renown for its exquisite Hotels and resorts, Fabulous Restaurants, Long stretches of white sandy beaches, and friendly people.
Enjoy Your Trip to Cancun Mexico
What ever reason you have to travel to Cancun Mexico if it is for the party scene, the water sports, or a long awaited family vacation of fun in the sun. Cancun has something for everyone. We hope the tips and details of what to expect in Cancun help you have a memorable holiday.
NewEdenTravel Search Book Go