Last Minute Flight Tips
NewEdenTravel will show you what to expect and How to Find Cheap Last Minute Flights and turn a stressful event into an easy quick stressless task.
Booking travel plans can be a stressful task even when we book early. Having to book last minute travel arrangements can really make for a stressful time. There will be a time when we all have to book a last minute flight, a family emergency, last minute business trip, or maybe even a spur of the moment weekend getaway with friends and family.
Let's get started on How to Find Cheap Last Minute Flights.
1. Don't Panic
AHHH, I need to book a flight NOW! Ok, we hear you. Don't panic is probably the most important thing to do in order to find a cheap last-minute airline ticket.
Just take a breath and relax.
With the invention of the internet, getting a great price and the flight you need or want is as easy as search book fly.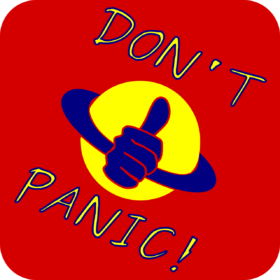 Ok, I am relaxed, Just show me best flights now. Search and compare last-minute flights on NewEdenTravel
Not Ready to Search and Book a Flight yet? ok, keep reading we will help you get there.
2. Be flexible about the time of your flight
Keep in mind this is a last minute flight so you can't be too rigid about when you take a flight.
But how can you save some money on an airline ticket? When it comes to times you fly and last-minute flights, flying early and during off-hours is key to saving some bucks.
Book a flight that is early. Preferably the first flight of the day will land you the cheapest airline tickets.
Fly during lunch and dinner times. Why is this a good time to get cheap flights? Well, many people like to have a meal first before they fly, it may be they want to eat with family and friends or they just do not like the in-flight meal. Either way, this seems to be another flight time to get a better price on flights.
The last flight out of the day, Is it cheaper or more expensive? 
It is going to depend on a couple of factors. Keep in mind the last flight will be where the airline is working to get everyone that is connecting to their final destinations. 
Late flights may be less expensive but will be more crowded and a little more stress filled due to people flying all day. The other factor is the airline knows it is the last flight of the day and may charge a little more to get you where you want at the last minute.
The NewEdenTravel team recommends: When it comes to last-minute flights try and book the early flight or off-hours flights.
Here is an example of the first flight for a Last-Minute flight from Los Angeles to Las Vegas from NewEdenTravel Flights.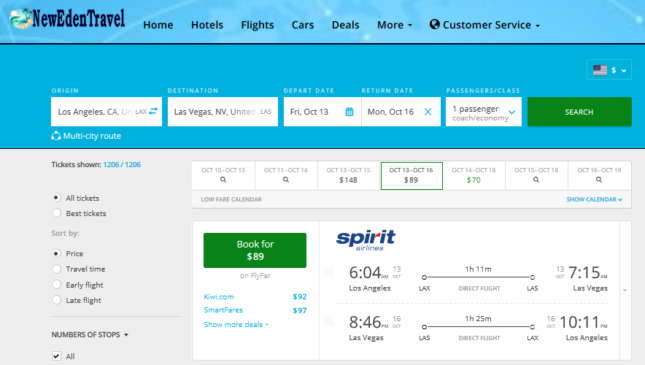 Start your search for Last-Minute Flights
3. What are the Best Days to Book and Fly Last Minute.
Since we are talking about last-minute flights what day you can book a flight or fly may be limited.
When considering a flight last minute the flight travel industry considers 14 days or less as last minute. With that said let's look at the two components for days and flight travel.
Best days to book your flight.
On Tuesday's at or just after 3 pm EST and at or just after 1 am EST Wednesdays. Another good time is weekends as airlines know many are not at work and planning and booking travel plans.
The reasons Tuesdays are best is on Monday's most major airlines announce their flight deals and by Tuesday they are competing to beat each other to get your business.
Now keep in mind if you have to book a flight due to an emergency and its Thursday, Please do not wait until the following Tuesday or even the weekend to book. Get a flight and get where you need to be asap.
If there is some flexibility to your trip you can wait until the days explained above to get yourself a flight and still save some money on your flight.
Best days to fly. 
Tuesdays are still by far the best days to fly and prices are historically less when you do. Fewer people are traveling and with less demand, you get a better price for your airfares.
As we discussed above taking the first flight of the day, a redeye flight or flying at lunch and dinner times can also get you some great savings on your airline ticket travel costs.
If you are looking for a quick weekend getaway obviously you will not be able to fly on the best days for cheapest flights but you can still use the best days to book your flight to save you some money for an extra special dinner or event.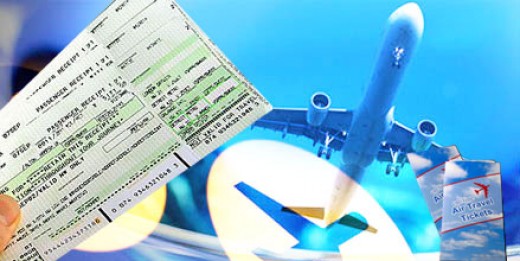 4. Last Minute Flight Booking Options
Now that you have the low down on times and days to fly and book cheap last-minute flights, Let's take a look at some options on where to book that last-minute airfare ticket.
Most of us will use our favorite online booking agency to reserve a flight and with the advances of the internet, Newedentravel recommends you use an online booking engine to book your flight.
Book a flight at a travel agency.
Alternatively, some still are not 100% confident booking travel online so heading down to your local agency is also fine and you can book your flight there. But keep in mind you may pay a little more for your flight due to the costs of running a brick and mortar travel agency.
Just book it.
You know when you need to fly you know how to find the best deals. Coming back to check to see if prices have dropped every hour or a day or two later will make things that much more stressful. When you find the flight you want and you have used the how to's above. Go ahead Book It and start packing. Have a Great Flight.
5. Last Minute Flight Calendar
Check out the NewEdenTravel Flight Finder Calender.
Enter your Origin and Destination and we will show you the low airfare prices for the current month. Click on the day and we will show you all the flights.

How to Find Cheap Last Minute Flights
Conclusion.
Having to book last minute flights can be stressful. But after you have read How to Find Cheap Last Minute Flights we hope you are much more confident that you are getting the best possible flight and prices possible and you won't feel like the travel agencies or the airlines have taken advantage of you. Have a safe flight and thank you for visiting NewEdenTravel for all your travel needs.